Lots of new features have been added to the Flashcards Club app to help you study faster, better, and easier!  Check it out on the android app on Google Play or the ios app on the App Store, or enjoy it on your desktop via our website at flashcardsclub.com!
In summary – we have added ways to study digital flashcards the way you may if they were paper flashcards you could play around with in your hand – but better!
Rate flashcards you play/flip through or view on a page as a document:

   = Yes when you know a flashcard

 = Maybe when you kind of know it

 = No when you don't know it yet
There's actually a point to the rating besides getting your rating statistics easily from the Flashcards Club app to put a number on how well you know the material so far.  You can play/view flashcards based on these ratings – just like you may set aside a paper flashcard when you know it, to review later and concentrate on the ones you don't.  There are lots of pile options to choose from to cater to your studying needs, including piles depending on whether you have rated the flashcards or not yet.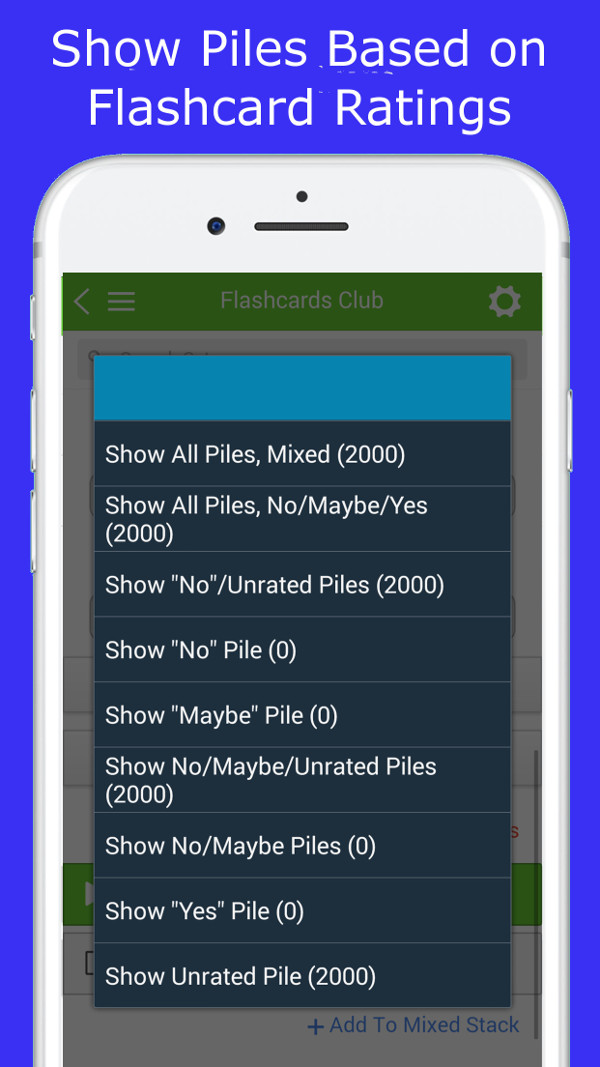 Also, you can now choose which flashcard position to start/stop, to show flashcards that have certain terms in the question or answer, as well as choose a maximum number of flashcards to show, to show a subset of your flashcards set.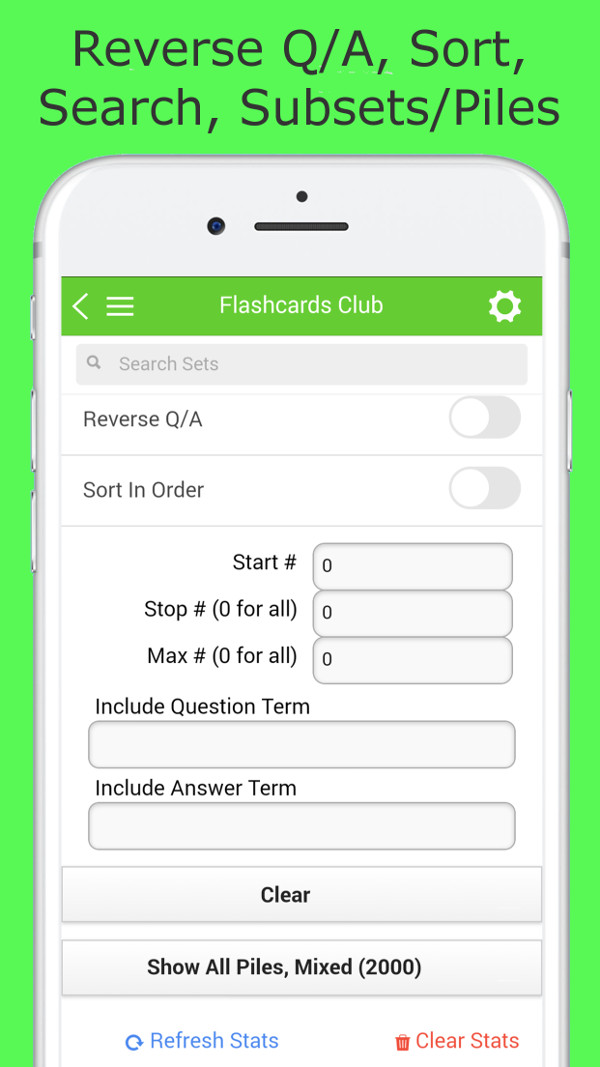 Sometimes, you might want to combine flashcard sets – like you would with paper flashcards.  Now you can do that on the Flashcards Club app too – but even easier because with one click you can view your flashcard sets as a mixed stack or individually.  To add a flashcards set to a mixed stack, just click on the "Add To Mixed Stack" link on the flashcards set page.  Your mixed stack sets are listed on your "Mixed Stack" page, which can be accessed under the top menu Activity tab on the website, or from the right side menu on the app.  On the Mixed Stack page you can choose which flashcard sets to include at any time by checkmarking/uncheckmarking it there, as well as remove sets from your Mixed Stack by clicking on the "Remove" link.  Moreover, the options you have for each flashcards set you have for your mixed stack – from sort order, to reverse question/answer, start/stop position, max number of flashcards to show, flashcards question/answer search, coloring flashcards, rating flashcards, and playing/viewing as subsets or piles based on your ratings.
We have also added a new option to the "Import Via CSV" batch upload/create flashcards tool.  You can now choose the formatting of your CSV file – whether to separate question/answer fields by a tab space or a new line.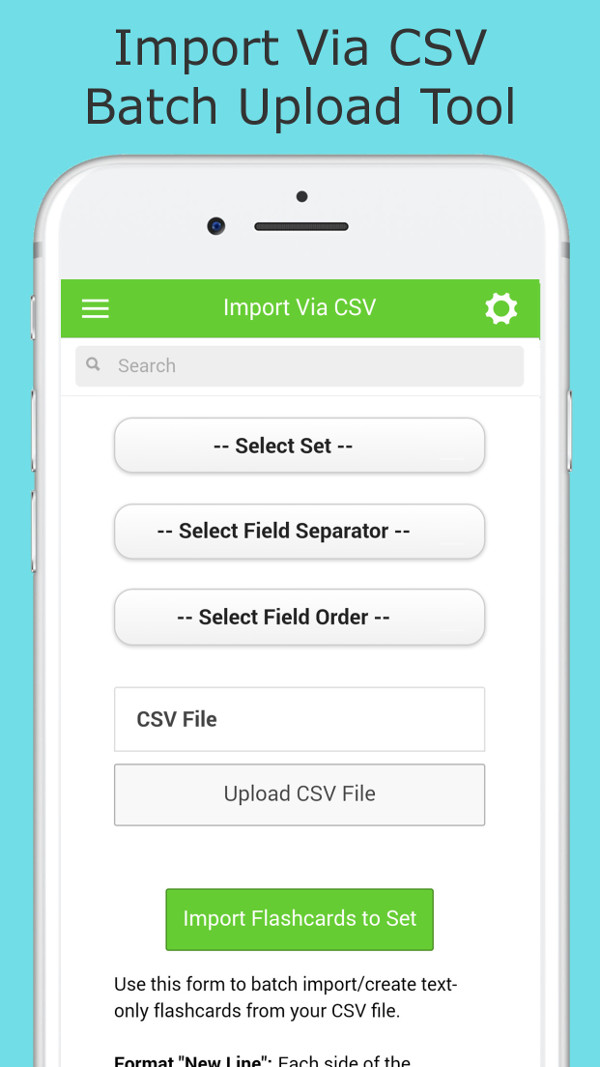 Check it out the newest Flashcards Club updates online at www.flashcardsclub.com , or download the Flashcards Club app on Google Play and the App Store – just search for "flashcardsclub" or click on the direct links:
We welcome your feedback!